05 Nov

November Newsletter: Ba&sh, NRF 2019 & Lowe's

Discover the three digital retail news that get our attention this month.
French label Ba&sh offers free clothing rentals in NYC
Located in Soho, Ba&sh 1,700-square-foot space store wants to embody your girlfriend's dream closet. Accelerating its expansion on the North American market and willing to position itself as an experience and special relationship creator, the brand has decided to offer free clothing rentals to its customers. Indeed, whenever they have a special event, customers can borrow clothes every Friday from 5.00 to 7.00 pm and must returned their outfit at 8.00 am on Monday. A strategy that allows customers to discover the brand more easily and develops the brand awareness.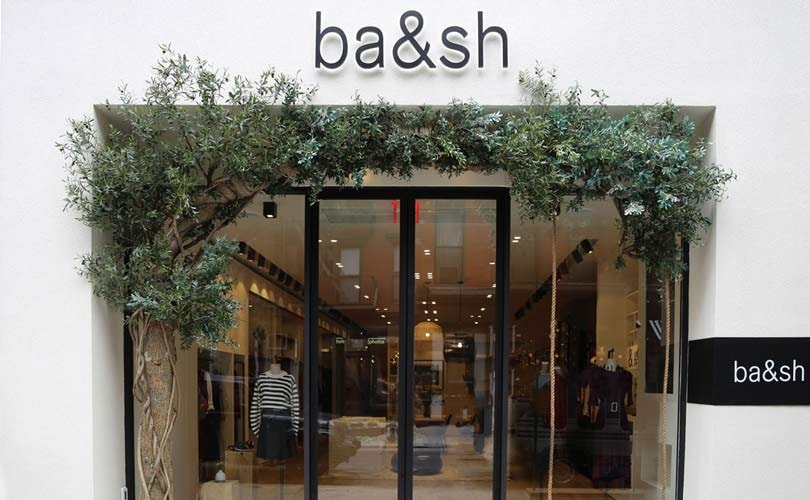 In addition, there will also be a series of permanent events to build engagement towards the brand and acquire new customers thanks to "+1 invites": monthly supper clubs, weekly French lessons (of which 75% of the cost is subsidized by the brand), weekly complimentary French breakfast and a children's play area so customers can shop more conveniently. Moreover, it will be a U.S. showcase for French brands that do not have a U.S. presence yet, such as jewelry label Atelier Paulin and luxury candlemaker Baobab, thanks to a dedicated pop-up area in the store.
The french label has already 2,000+ stores around the world but only 5 in the U.S. Currently, 20% of the brand's U.S. sales are completed online.
NRF's Retail Big Show 2019: let's go!
November is time to think about joining in the next major retail trade show: the NRF Retail's Big Show, which will take place from January, 13 to 15 2019 in New York. Many retail headliners have already been announced (Alibaba, Walmart, Best Buy, Target or JD.com).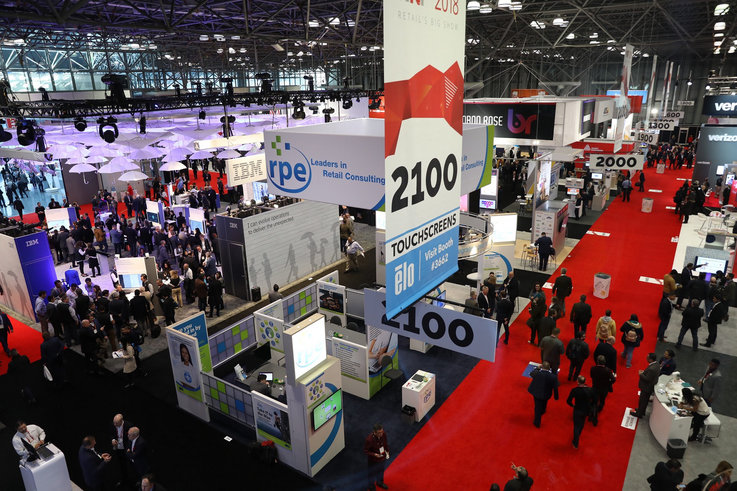 Why should you go with B.D.C.?
For the past 5 years, we have been accompanying retail delegations on site, organizing tailor-made and turnkey Learning Expeditions around the NRF Retail's Big Show. Because these 3 or 4 days on site are not only dedicated to visiting the exhibition stands but also to :
Attend conferences of the most influential market players to nourish your convictions.
Follow an inspiring retail tour to find avenues for reflection to reinvent store concepts.
Meet American retailers such as Walmart or Lowe's to discuss digital transformation.
Interested in knowing more about our Learning Expeditions? Click here.
Lowe's to close underperforming stores across North America
The second largest home improvement retailer is closing 51 underperforming stores in North America (20 in the U.S., 31 in Canada) before February 1, 2019. Lowe's CEO Marvin Ellison said the closures are a "necessary step in [the company's] strategic reassessment as [it focuses] on building a stronger business." The shuttered stores are within 10 miles of other Lowe's stores, so inventory and eligible employees will be transferred to nearby locations.
Indeed, retail stores are struggling to adjust to the rapid rise of online shopping, particularly from Amazon. However Lowe's and its rival Home Depot have proven to be largely Amazon-proof, because the e-commerce giant does not sell lumber or other heavy home improvement products. Nevertheless Lowe's is still lagging behind Home Depot, despite several changes it made last year to catch it up (appointment of 2 new board members in January, of new CEO Ellison in May).
Subscribe to our newsletter to get the last insights on digital retail !